Thanks for stopping by our website. Are you fed up of getting mediocre information, when you have put so much effort into getting the best? We are one of the leading sources of information on the subject so you are definitely at the right place.
Have a read of the article below… we are sure you will find it dots all the 'i's', and crosses all the 't's'. On our site we strive to provide the most up-to-date information. Remember that you read it here first, and please tell your friends.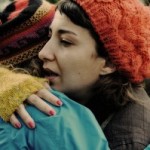 Here is a story I lifted from an email I got. I liked it. Then I got a phone call.
See more here:
A Great Story… and a Question: Compassion or Conspiracy to Keep Things the Same, Grow the Dark Side, Stay the Same?
It's great to read that someone at least knows the 'ins' and 'outs', isn't it? Amongst our readers, this article really turned the tide on the debate that was taking place.
Many readers have given us feedback to say they are going to tackle their the subject in a very different way as a result. Will you?